1972, 1973 Trophy Donation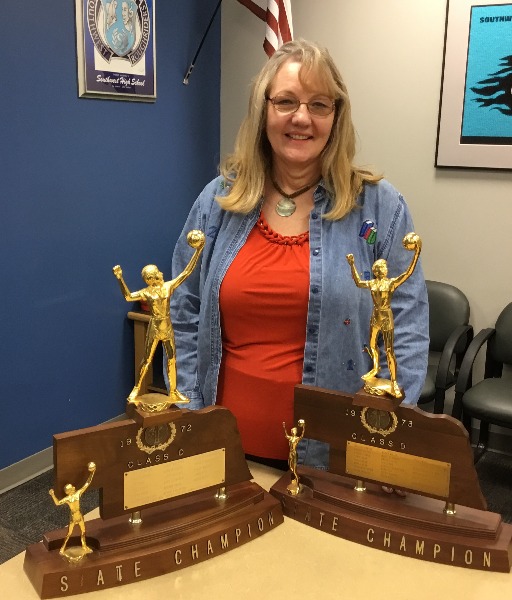 A former Beaver Valley Student, Gloria (Larson) Godtel donated 2 volleyball state championship trophies to be displayed in the Beaver Valley section of the communities display located by the gym. She purchased the trophies at the Beaver Valley alumni banquet after the Beaver Valley school closed. After hearing about the display cases representing each of the communities that make up the Southwest school district, she and her husband decided to donate the trophies from 1972 and 1973, so that more people and families could see them.
Addition: The very first State Volleyball Tournament was in 1972, and the tournament took place in Scottsbluff.